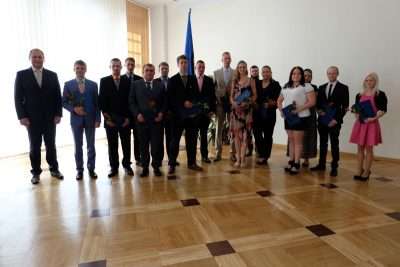 A reception for the best graduates of rural economy VET schools, the Estonian University of Life Sciences and Tallinn University of Technology Institute of Food Processing was held on 29th of June at the Estonian Ministry of Rural Affairs. This traditional event has been held since 1998.
18 best graduates received the Minister of Rural Affairs letter of thanks this year.
"Estonian rural life needs to thrive the best knowledge and specialists in order to increase our competitiveness" said Urmas Kruuse to best graduates by handing over the letter of thanks. He added "While beginning with the journey in difficult time, successful years belong to you, because every crisis is followed by the rise".
Congratulations to all graduates of rural economy!