Innovation Camp 8-19 August 2016, DK
Learning can be fun!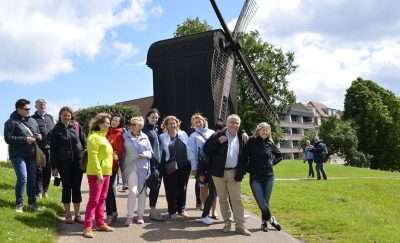 Whatever your opinion may be about the above stated idea just ask our Polish colleagues as they spent some quality time in Northern-Europe this August with an ERASMUS+ Study Visit Programme.
Three countries in 10 days, thousands of photos, great impressions, creative ideas, and loads of stimulating experiences are the precious gifts that they took home from this adventurous journey.
Their busy agenda included visits to schools, farms and research centres in Denmark, Sweden and Norway as well as excellent lectures, constructive discussions and exciting workshops to display the best these countries have to offer in teaching entrepreneurship and innovation in Green VET.
The programme was a big success proving yet again that our association is a splendid platform for sharing knowledge and cooperation between the agricultural schools of Europe.
Join in, learn and improve with us! But most of all –  have fun with EUROPEA!
Full title of the presented ERASMUS+ Programme:
"European examples of entrepreneurship education, innovation and creativity in agricultural schools inspiration for teachers of Polish schools in the green sector"
For more useful information and lovely photos visit our Facebook page.
Acknowledgements: Congrats to the organisers and many-many thanks to Karolina (DK) 🙂