24th April 2019 – Cluj-Napoca, Transylvania, Romania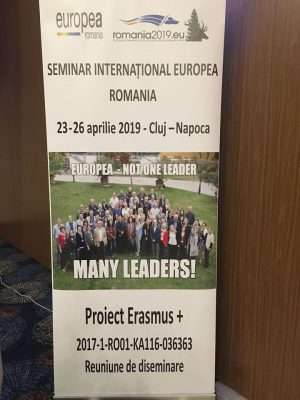 The EUROPEA Spring Seminar is on !! First morning starts with key note speeches and then we will continue the afternoon with small group discussions about projects, challenges and possibilities !! Get involved !!
It is nice to be TOGETHER again 🙂
For more details and pics visit the EUROPEA Facebook page.
Photos by Jan-Willem 🙂