Students from Wellant Westvliet travelled to Japan
Last October, various students from Wellantcollege Westvliet travelled to the Aichi Kentritsu Atsumi Agriculture High School in Tahara as part of an exchange program.
Japanese students have been coming to our location in Westvliet (The Hague) and visiting our students for years in a row. The partnership with the Aichi Kentritsu Atsumi Agriculture High School in Tahara goes back to 1997! So it is nice when they return the favour and our students can travel to Japan! Fortunately, this year we managed to arrange it.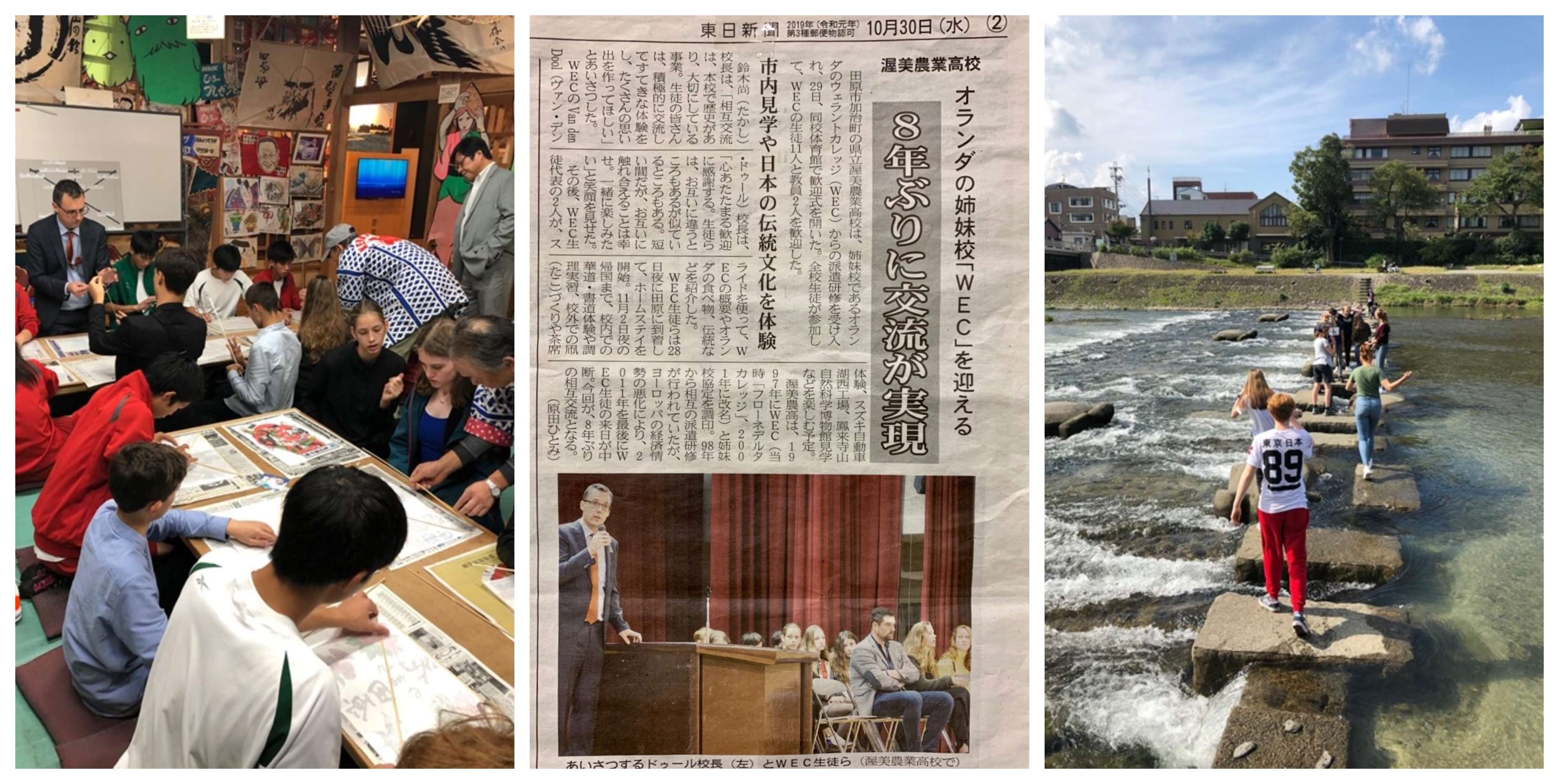 The trip was a cultural discovery of Japan, the city of Kyoto, and an exchange with students of the Argriculture High School. There, the students stayed with the Japanese student's in their homes. Communication was sometimes a challenge because not everyone in Japan speaks English, and the Dutch students also speak little Japanese! Fortunately, there is always a translation app available to help out. After all, that also worked well when the Japanese students were in the Netherlands last May and the students showed them the 'green gems' of Holland!
The activities during the exchange were very diverse: after an opening ceremony where the Dutch students gave a presentation, there was room for a cultural exchange: kites and posters about the own culture were made. The following days there were excursions to a Suzuki Factory, the Nature Museum of Mt. Horai, and students became acquainted with the Japanese water system.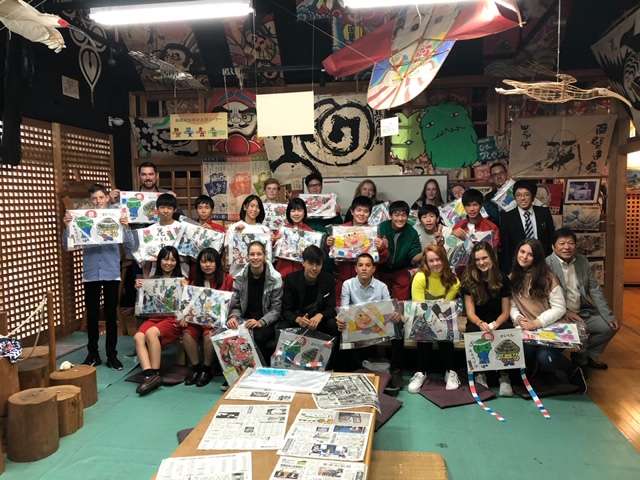 Later in the week, the students followed some courses with the Japanese students, including lessons in cooking, flowers and calligraphy. At the end of the week, the students attended a traditional Japanese tea ceremony where Matcha tea was drunk. Followed by a meeting with the mayor of Tahara, which was very exciting for the students.
Acknowledgements: many thanks to EUROPEA-Netherlands and Jan (NL) 🙂
Photos: from Jan (NL) 🙂