Wellantcollege organizes biggest prom ever via TikTok and YouTube
School year 2019-2020 has more or less come to an end. It has been an odd year with digital lessons, tests and exams, but without prom.
Wellantcollege, an educational institution in the Netherlands with 29 pre-vocational secondary education and VET schools, came up with a creative solution. They moved the school party to YouTube, TikTok and Zoom.
On June 30th, the Wellant YouTube channel opened its virtual doors at 20:00. Comedian, tv personality and host Edson Da Graça, a former VET teacher himself, welcomed visitors from the studio and entered into a conversation with 16,000 students and 2,000 staff via YouTube chat and a virtual "Green Room".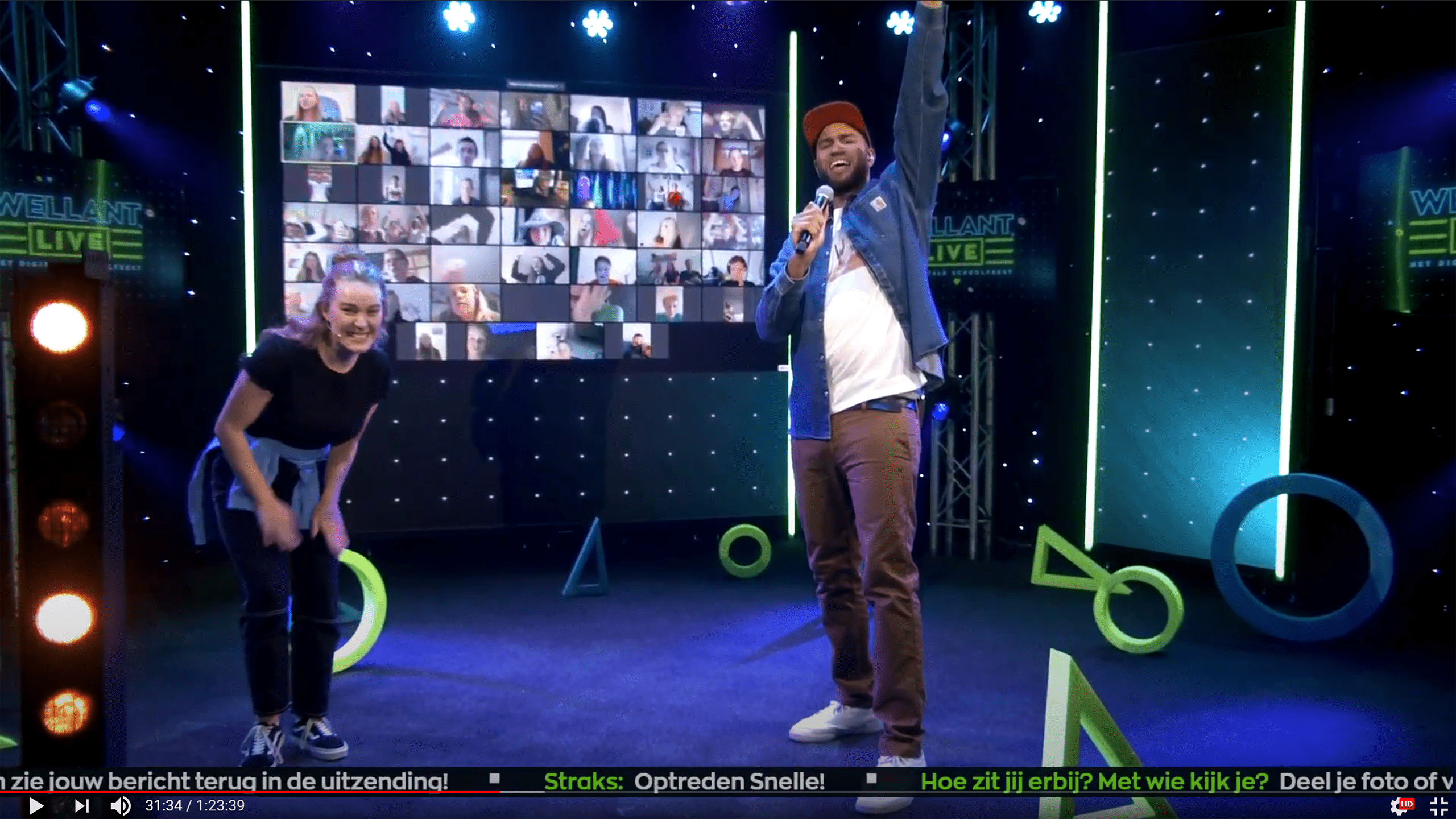 They collectively looked back on an eventful school year with a lot of memorable moments and special characters, and looked forward to the summer holidays and future plans of the graduates. Music performances and TikTok challenges punctuated the interactive event.
Annemarie Moons, chair of the Executive Board at Wellantcollege: "This spring, thousands of students were locked in their rooms. That was complicated and sometimes lonely. That's why I like it very much that we have managed to organize a party that's accessible to everyone. I am proud that colleagues as well as our pupils and students are always finding innovative ways to get together."
Acknowledgements: many thanks to EUROPEA-Netherlands and Jan (NL) 🙂
Screenshot: from Jan 🙂