During the meetings in Edinburgh (Oct 1992, GB) and Ettelbruck (Jan 1993, LU) the pioneers of EUROPEA formed and accepted the first Statutes, and in the second half of 1993 the official recognition was enthusiastically awaited.
On the very day of 28thSept 1993, the certifying Royal Decree and the EUROPEA Statutes were published in Moniteur Belge, the official journal of the Kingdom of Belgium. With this legal act EUROPEA was officially acknowledged and established. Alive and kicking!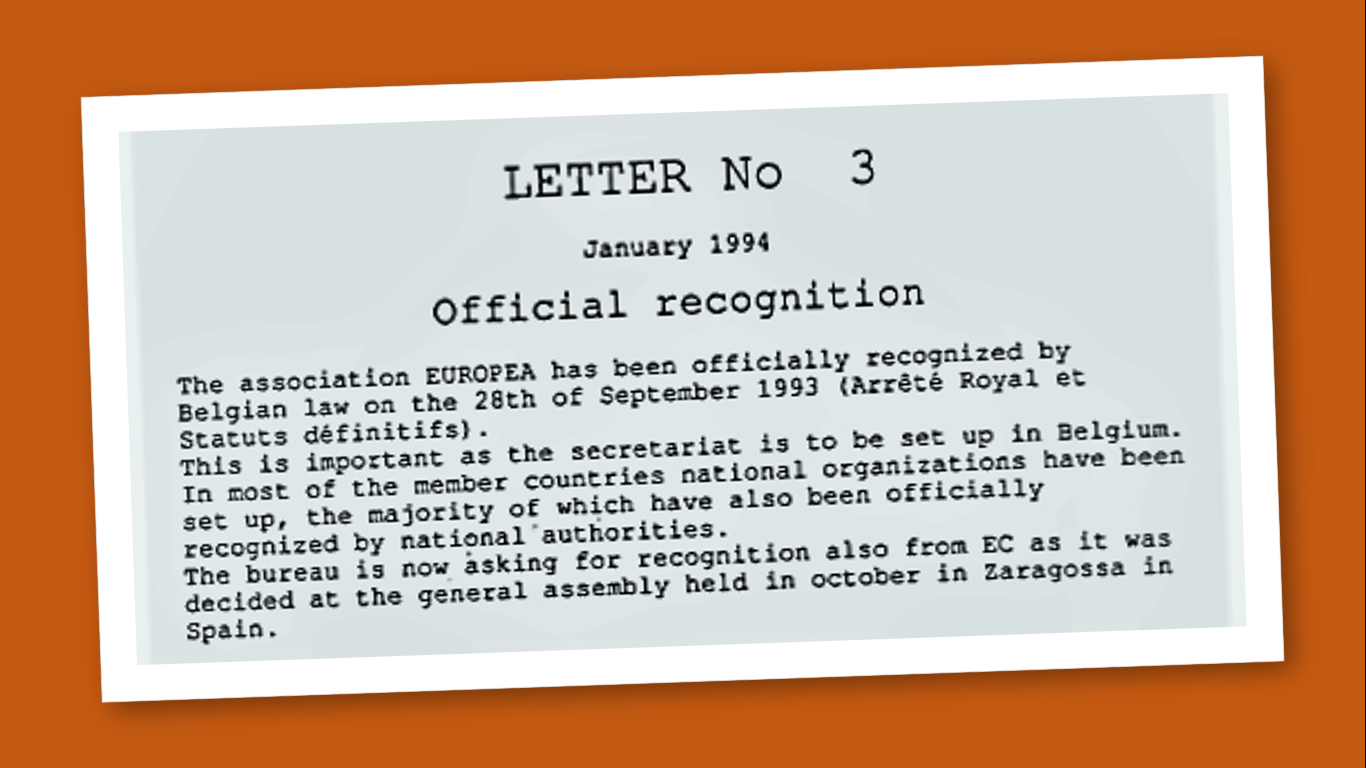 Thus, it was time for the first official General Assembly, which was held in the period from 28thto 30thOct 1993 in Zaragoza (ES), as agreed previously at the Tune meeting (DK) in May. The main objective was to elect the leaders according to the recently recognised statutes. Sticking to the idea of following the round of the EU Presidency, Emile Bertrand of EUROPEA-Belgium became president, and the rest of the leaders were appointed as follows:
Vice president: Jacob Kjaer (DK)
Secretary: Annie Bouatou (FR)
Vice secretary: José Antonio Dominguez (ES)
Treasurer: Norbert Feltgen (LU)
Vice treasurer: Madelon De Beus (NL)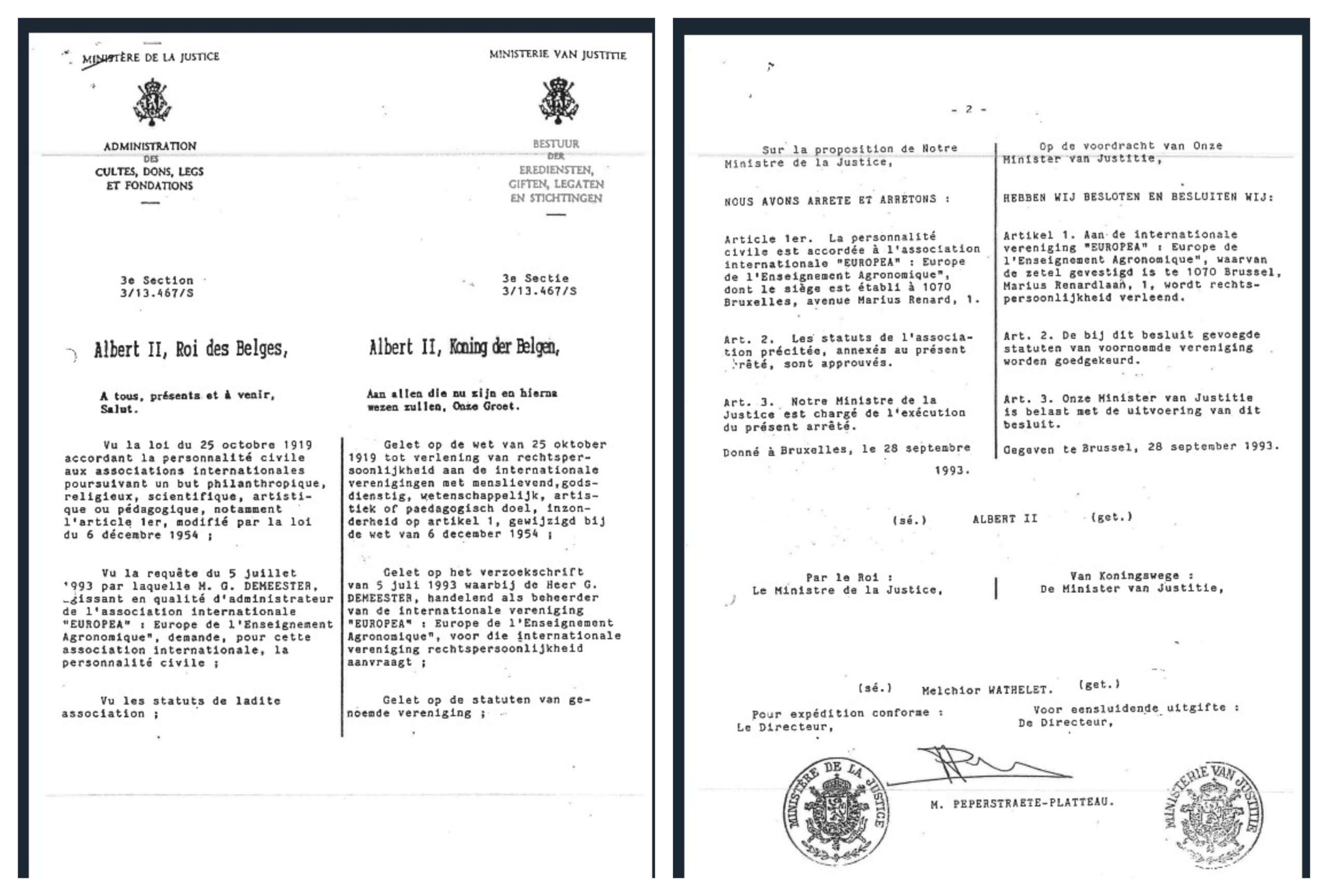 Only a few years after the initial Carrefour reunion in Normandy in 1988, EUROPEA – as a newly recognised association – was ready for future challenges and about to launch a wide cooperation within the field of European land-based education and training.
Salute the founders and long live EUROPEA!
Acknowledgements: Many thanks to Madelon (NL) and Emile (BE) 😊