VITICULTURE AND EDUCATION FOR ALL TYPES OF LEARNERS
Objectives
The ultimate objective is to achieve a European certification of professional training recognized by all European wine-producing countries in the vine pruning sector.The VITEA project aims to test the pedagogical tools created to assess and validate vine pruning competences in the European framework.
Why? 
Viticultural employers lack of competent workers.  Workers shun low-paid seasonal work. Training centers are obliged to consider the labor market needs. VITEA offers a win-win deal for the European wine-making sector with improved skills, safer jobs, better incomes and adapted training
Content
To meet employers' and workers' needs, VITEA focuses on winter pruning: the «heart» of job. To meet learners' needs, VITEA defines what they have to know before assessment: Units of Learning Outcomes, Assessment grids, Prerequisites, Assessment Conditions, Taking into account their results.
Project partners
8 wine schools
2 companies
1 regional public institution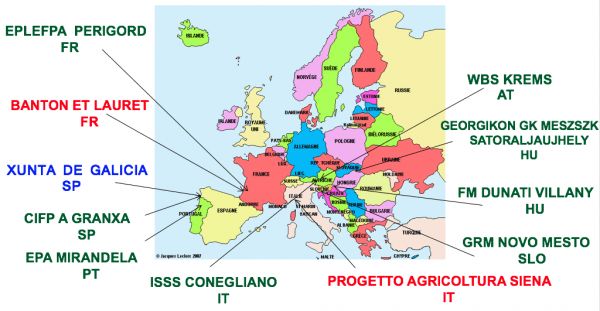 Pedagogical implementation
VITEA uses ECVET with joint construction of tools, assessment by foreign trainers, validation  by national trainer and recognition in a national certification. 2 levels have been chosen: vine pruning (VP) and advanced vine pruning (AVP). Assessment takes place during 2 workshops.
Future
VITEA is on the way of the professional certification for blocks of competence and forward for a complete job.